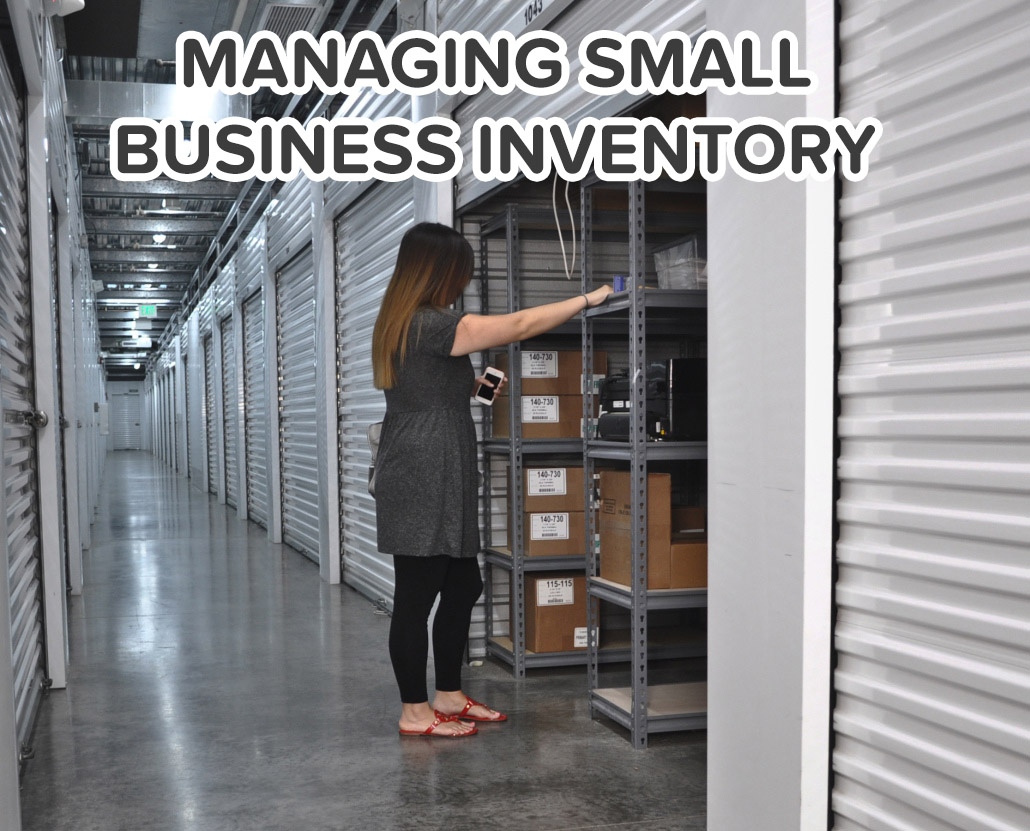 Running a small business is quite the feat and requires a lot of your time and effort! One of the most important aspects of business ownership that's important to get the handle of is inventory. Keeping track of inventory and becoming a master of management can help your business stay organized and out of a sticky mess of bookkeeping mayhem.
There's no better time to get your inventory in order and make space for your business to thrive. Follow these smart tips for staying on top of your small business inventory.
1. Out with the old, in with the new
Time to tidy. If the item isn't of use to you, it's got to go. We're talking old inventory, useless clutter, and excess office supplies. Space is valuable, and it shouldn't be wasted on items and products you no longer use.
Don't get comfortable with squirreling things away for another time. Most likely, you'll forget about stashed items and they'll just end up taking up space and collecting dust. Dedicate some time to clearing out your inventory shelves and taking a thorough stock of the items you've got.
Stick to these vows when it comes to clearing the clutter:
Don't acquire anything new until you've gotten rid of unused items
Think smart when it comes to waste: try to donate or sell what you can
If you haven't used it for over 4 months, get it out!
This will be your first stride into getting things in order. There's no use trying to organize an inventory that hasn't been first been filtered, so make sure not to skip this step!
2. Spruce up!
Now that the dusty stuff is out, set the time aside to organize. You might just end up finding extra items to toss buried in the rubble. Don't get overwhelmed at this step – you can keep it simple!
Get your system set by following these steps:
Start with a blank slate. Don't try to organize on top of a mess. Get the items off of your shelves and go from there.
Acquire a storage system (racks with boxes, shelves, whatever works for your business).
Organize your items by type, so they're easy to find.
Label all items and categories. Get fancy and use stickers with SKU numbers for digital management.
An inventory management app can also be a very useful tool for small businesses. Based on your budget and the size of your inventory, it may be a worthy investment.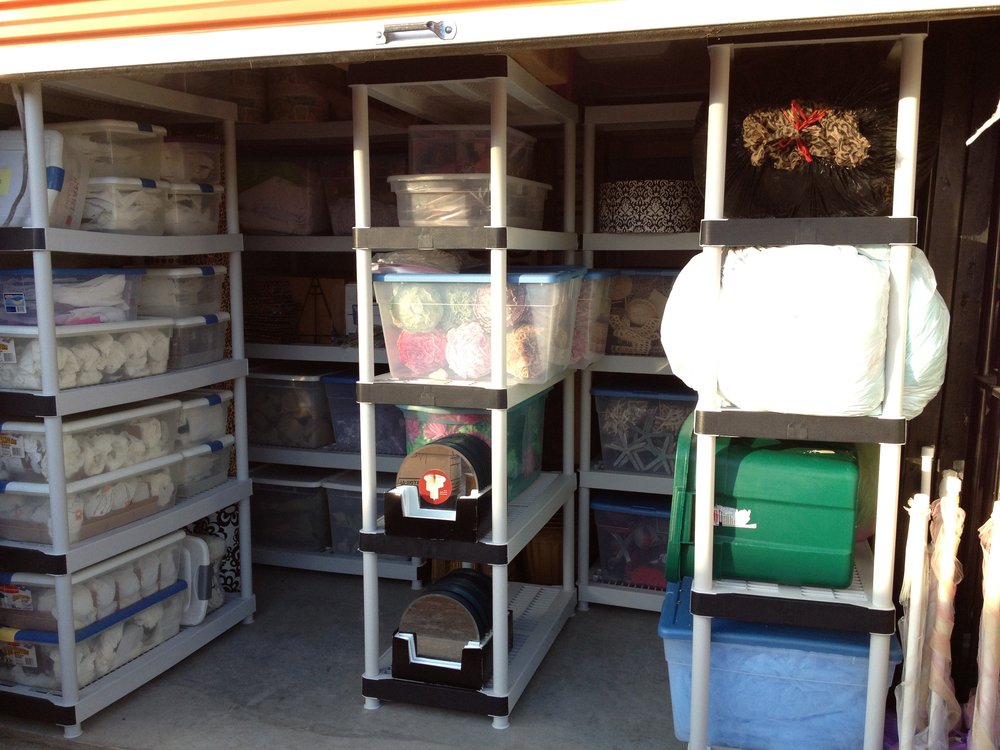 It's all about space:
Keep your business separate from your home. If you're running your operation out of your house, don't let your business items overflow and mix with home items. Dedicate an entire office space or section in your garage to your business inventory.
Here are a few more tips for holding that divide:
Get a business number: Just like you probably have a business email, a separate phone line can offer a lot: a dedicated voicemail, an official receptionist, and a more professional edge.
Self-storage unit: If there is too much inventory to keep in your house, or it's just too difficult to keep separated from the home – consider moving it offsite to a self-storage unit. There are a lot of pros for this option:
Cost-effective compared to commercial warehouse space
Climate controlled: no worries about a hot summer melting all your product
Your HOA might not allow you to use a home garage for inventory
Authorize employees to access storage
3. Put your stars out front
Take the time to look at your books – which of your items are the superstars? The items that sell best are a message to you that they need to make up most of your inventory.
Taking this time to organize your product is a good opportunity to verify the inventory count you have. There are fewer business stressors greater than realizing that you just sold something that you don't even have!
Treat your best-sellers like royalty by:
Keep plenty of stock on hand
Store them in an easy to access area, since you'll be reaching for them the most
Maintain good organization and labeling
When you put the effort forth to de-clutter and organize your space, you might be surprised to discover that you do have best sellers or some items that just aren't moving.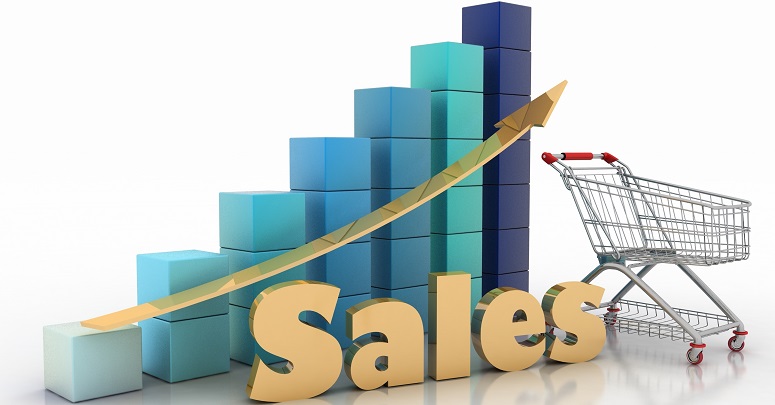 4. Spread the love
Organizing is more than just shuffling things into order, it can uncover things about your business you were never aware of before and skyrocket your efficiency and potential to grow your customer base.
As your business starts to boom, you might find yourself needing extra help to keep up with inventory, orders, and customer interactions. Tracking inventory can easily start to consume all of your time leaving other areas of your business to suffer.
Do yourself a favor and hire some help! Hiring out for inventory management is beneficial in the following ways:
You have options: hire part-time, full-time, or contract workers
Turn your self-storage unit at Village Green Storage into a distribution hub and allow access to employees
Takes time off your hands to focus on other areas of the business
Hiring extra help is a celebratory step for any business. It's a sure sign that your company is growing and expanding! Success is easy to measure in this way. The new hires will help unload the entire business burden from your shoulders and make space for you to complete other important tasks.
Be sure to advise new employees on your organization and inventory management systems. You put a lot of work into straightening things up, it'd be a shame to see it get neglected. Your employees might be handling the inventory, but you still have overwatch as a business owner.
To Sum It Up
If you're at the point where you need organization and inventory management solutions – you've made it! Keep the ball rolling and the business growing by staying on top of keeping your shelves and books clutter-free.
Don't delay in establishing an inventory management solution. It could be the best step you take for launching your business into perpetual growth!