Adding bed storage was a key goal for Bridget Stralko when she embarked on updating her 8-year-old daughter's room.
The professional organizer not only got creative and added some storage under her daughter's bed, she's also made changes in her own bedroom to gain much-needed space.
"We have a 980-square-foot house with no basement, so we have limited space," said Stalko, founder of Unclutter It. "I know some people don't like to put anything under their bed, but sometimes you just don't have that option and that's true for our house."
Read on for ways to learn different ways using the extra space under your bed to store your stuff can improve the flow of your room!
Adding a Bunk Bed with Storage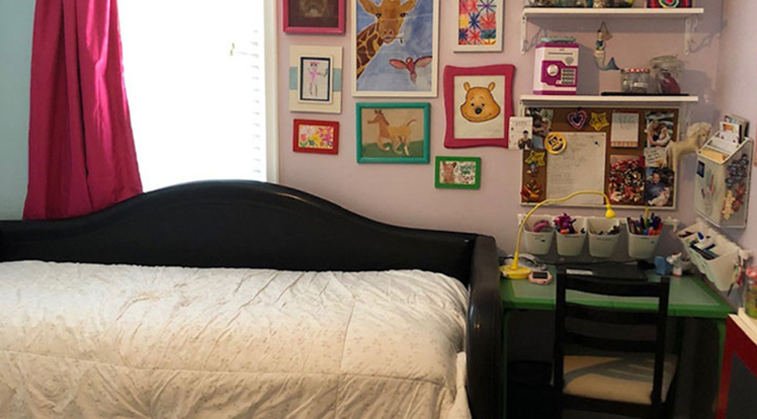 As part of her effort to make the space more useful with a room redo, Stralko said she was looking for a loft bed with storage underneath to replace a more traditional setup, above. Luckily she was able to find an Ikea model that offered built-in storage.
After all, raising the bed and adding a desk and cabinets underneath is a great option for parents with young children looking to maximize their storage space. If you have friends on social media with school-age kids, or have one yourself, you know that the bed loft is a huge under-bed storage and workspace trend these days.