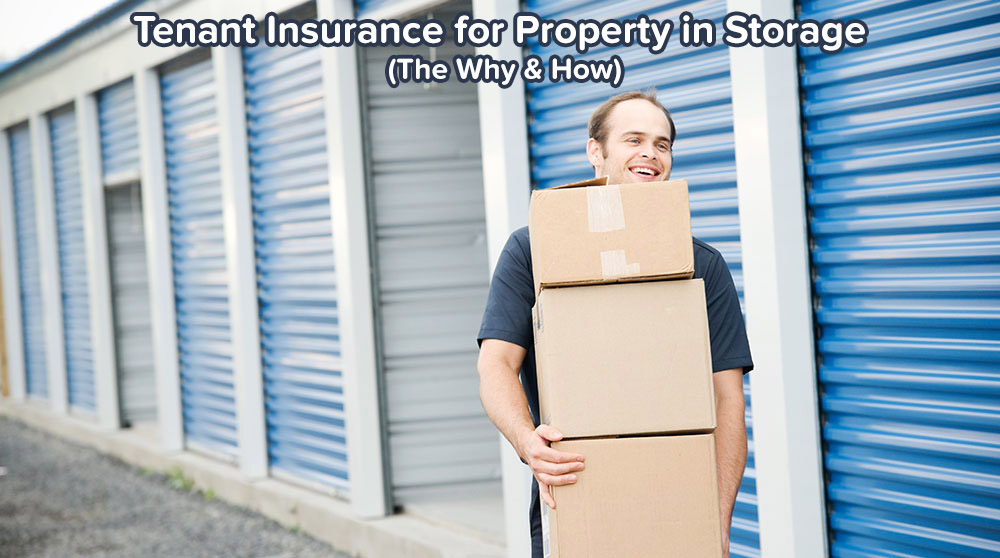 Keeping too much stuff at home can be inconvenient and make your house cluttered, especially if you do not have adequate storage space. In that case, you might need to rent an external storage unit.
There are many other reasons you might need external storage, like moving houses! Maybe you were downsized and had to move to a smaller home. Or perhaps your job requires you to be regularly on the move and you needed a solution to avoid the trouble of moving so much stuff every few days.
Whichever the case, a storage unit often becomes a need, and it is no wonder that 10% of all Americans rent storage units. But the question is: Is your property safe in storage? Is there some kind of insurance that can cover that property in event of a burglary or other damage?
This is where tenant insurance comes in.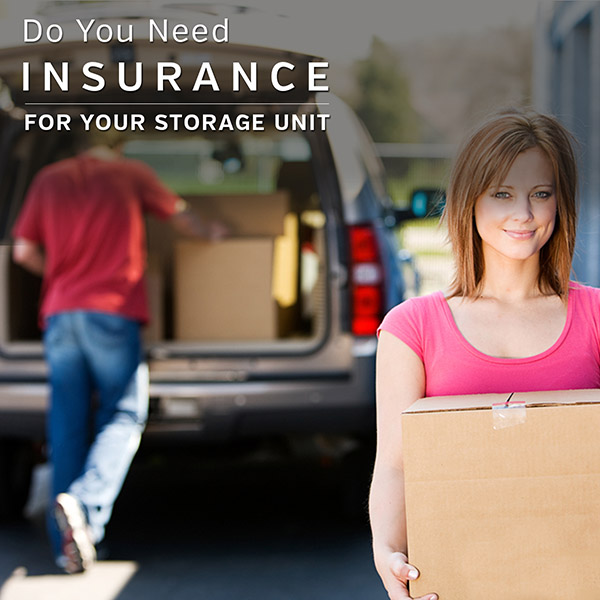 Why you need tenant insurance
Tenant insurance is a type of insurance that is needed to cover any property you have stored off-site. But, it is not so common. Since the storage unit is not technically a part of your house, it is often not included in the homeowners or renters insurance you already have, although the best homeowners insurance programs do cover it.
If they don't, you need a separate insurance plan for it. Fortunately, some storage facilities themselves offer access to a Tenant Insurance Plan as part of the package. Others often ask for it as a prerequisite from you before they rent your space.
Even if it is not a prerequisite, skipping out on it is not the wisest move. Here is a list of reasons why:
That property may be worth a lot
All that property you have stored in there can be quite valuable and will cost you a lot if damaged or lost. If it was just junk you could do without, you probably would not have bothered spending money on renting a separate storage space in the first place. It could be expensive machinery, your business stock, your car, furniture, etc.
To avoid a big financial loss, you should have it covered by insurance.
Security is not completely foolproof
Although good storage facilities generally have much higher security than your average homes, and a proper surveillance system in place, they are not totally foolproof. Nothing is in fact, and break-ins do happen sometimes. If you have tenant insurance, you need not worry, because it will provide coverage in case of a theft incident.
Natural disasters can damage your property
In case of a natural disaster like a hurricane or earthquake, and other emergencies like a fire breaking out and damaging your property, you can suffer a big financial setback. These situations are unforeseen and unpredictable, and there is not much one can do to prevent them. The only good move is to make sure your property is insured.
But do keep in mind that tenant insurance does not cover floods, so you will have to get special insurance for that.
You cannot hold the storage company responsible
Even if the storage company does not require or offer an insurance plan, they will always have a clause in their agreement stating that the company will not be responsible in case of any external damage or loss. So you cannot sue the company or hold them liable to compensate your loss if your property is harmed. Getting it insured is the only option.
Lastly, as mentioned before, you may not even have a choice because insurance can be a must-have requirement stated by your storage company.
Even if this is not the case, we still strongly advise against skimping on tenant insurance.
How to acquire tenant insurance?
Once you're convinced that you need insurance (hopefully the above reasons helped you make up your mind in favor of it), the next step is to find a good tenant insurance provider.
For that, here are the three options on where and how to look for a good tenant insurance provider.
Check your homeowner's insurance
First off, check with your storage provider if they accept your homeowners or renters insurance.
Then call your insurance provider and ask if your insurance package covers properties stored off-site, or if there is another plan which does. If your own insurance provider says it already has it covered or offers you an upgrade in your plan, then well and good.
Just ask for the detailed terms and conditions of the tenant insurance policy to go through so you can understand how much is covered by it and if you are satisfied with it. If the policy does not cover some items such as cash, jewelry, and situations like flooding, then maybe you'd like to get separate insurance for that.
Also, ask your storage provider for what documents they need as proof of insurance. We, at Village Green Storage, require a copy of the Declaration which specifies what your insurance covers.
Check with your storage company
If your homeowner's insurance does not cover tenant insurance for property in storage, then it might be a good idea to check right with your storage company. Good companies usually have access to tenant insurance programs and they can sign you up for them either at their own office, or they will recommend you the names of the tenant insurance companies they are affiliated with and ask you to get in touch with them for insurance first.
Look for an outside option
It is possible that your storage company does not provide insurance recommendations or the ones they provide are too expensive. If they allow you to go for any third-party tenant insurance, then why not. You get to choose from much more options and settle for a plan you like.
While researching different tenant insurance programs, the following is the list of things to consider:
What items are covered: Find out if their policy covers all the items you will be storing. Especially important if you plan to store cash and very expensive items like jewelry, vehicles etc.
What damages are covered: Do they cover the majority of possible damages like theft and natural disasters? Floods are usually not covered by tenant insurance.
Overall limit: Is there a maximum coverage limit? If yes, are the items you store reasonably covered in that limit or are they worth much more?
Payment plan: Is the plan affordable? Usually, tenant insurance is inexpensive and starts at around $12 per month for $3000 of total coverage. The ones that offer more coverage aren't too pricey either.
After careful consideration of all the 3 options and once you have found a plan you like, make sure you read and are okay with the terms and conditions of the plan. Your insurer will guide you with the application process and the documents required.
Once your plan is active, you are all safe and set- now your tenant insurance has your valuable storage property covered in case of any emergency. You can rest your mind now; just remember to be on time with your monthly payments!