The percentage of households who utilize self-storage facilities has increased to 11.1%. According to research by MJ Partners Self-Storage Report, January 2023, it comes to an expected 14.6 million homes.
Trying to figure out how big a storage unit you need can be an overwhelming task.
It's easy to under-estimate the amount of space your items will take up, which could lead to purchasing a far too small unit for your belongings.
On the other hand, it doesn't make sense to overspend on storage when you don't actually need all the extra space. But don't worry – in this blog post.
We'll walk you through exactly what factors should go into determining the correct size of your storage unit so you can confidently decide whether a 5×5, 10×10, or something else is right for storing your possessions in Port St Lucie.
So read on and get ready to solve your storage woes!
What are the Typical Sizes for Storage Units?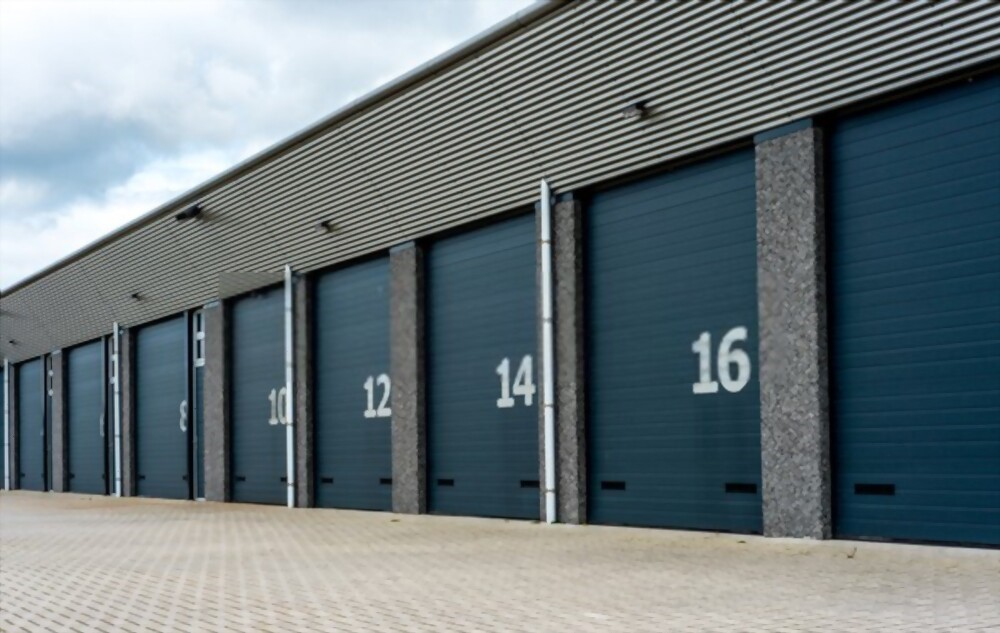 The typical height of a self storage unit is eight feet. Therefore, length and breadth measurements are used to determine the size of different units.
Small-Sized Self Storage Units
●    5'x5′ Units
Self-storage units come in a wide variety of sizes, although 5x5s are often the smallest.
With a size of 200 cubic feet or around 25 square feet, they are exactly the right size for keeping seasonal goods or other stuff you won't require frequent access to.
Although a 5×5 container isn't ideal for storing lots of furniture, it's perfect for the occasional dresser or twin bed set that students may need during the summertime.
●    5'x10′ Units
If you want to keep a mattress bigger than a standard-sized bed, you'll require at least a 50 square foot, 400 cubic foot storage unit, equal to 1 unit that most storage units provide.
There is usually enough room for the furnishings and boxes from a studio or one-bedroom flat in these spaces, albeit it may be a squish.
They are also convenient if you need a space to store a motorbike, a boat, or other oversized items.
Medium Storage Units
●    5'x15′ Units
The five-by-fifteen-foot units mark the transition into the medium-size range. If you need to store everything from a whole apartment, you should look into getting a unit with at least 600 cubic feet of space and 75 square feet of floor space.
This size is the most common for transferring one or two bedrooms' furniture value, in addition to a living room set and maybe even dining room equipment, from a studio or one-bedroom condo in Port St. Lucie.
However, you should consider upgrading if you want to keep any furniture or appliances that are very big.
●    10'x10′ Units
The 100 square feet (800 cubic feet) included in this 10′ x 10′ unit is about equivalent to half of a standard single-car driveway.
In one of these units, you can fit the things from a studio, one-or two-bedroom flat, as well as a few small appliances.
These square containers are ideal for keeping bulky pieces of furniture or huge goods like large instruments.
●    10'x15′ Units
The 10′ x 15′ unit has 150 square feet (1,200 cubic feet) of room and is the biggest of the medium-sized units. Living room and bedroom furnishings for many people may be stored in one of these units without difficulty.
One of these units also can fit a small automobile, making it ideal for storing items you'd normally keep in a yard or carport.
Large Storage Units
●    10'x20′ Units
The first of the huge containers is a 10′ by 20′ area, providing 1,600 cubic feet of storage space. People who need to store the contents of an entire house sometimes rent the largest units available.
As an added bonus, they are perfect for the long-term storage of medium-sized automobiles and the relocation of bigger residences.
In addition, vehicles such as vans and trailers, as well as small recreational vehicles and boats, may be stored in some of these units.
●    10'x30′ Units
The 10×30-foot box has 300 square feet, or 2,400 cubic feet, of storage space, making it the biggest unit most people encounter.
These units are comparable to a one-car garage, but they are big enough to store the contents of a three-bedroom home.
As a result, they are often utilized when a complete household must be relocated due to deployment or remodeling. In addition, this storage unit is suitable for storing boats, industrial RVs, and large automobiles.
How To Determine The Ideal Size Of A Self-Storage Unit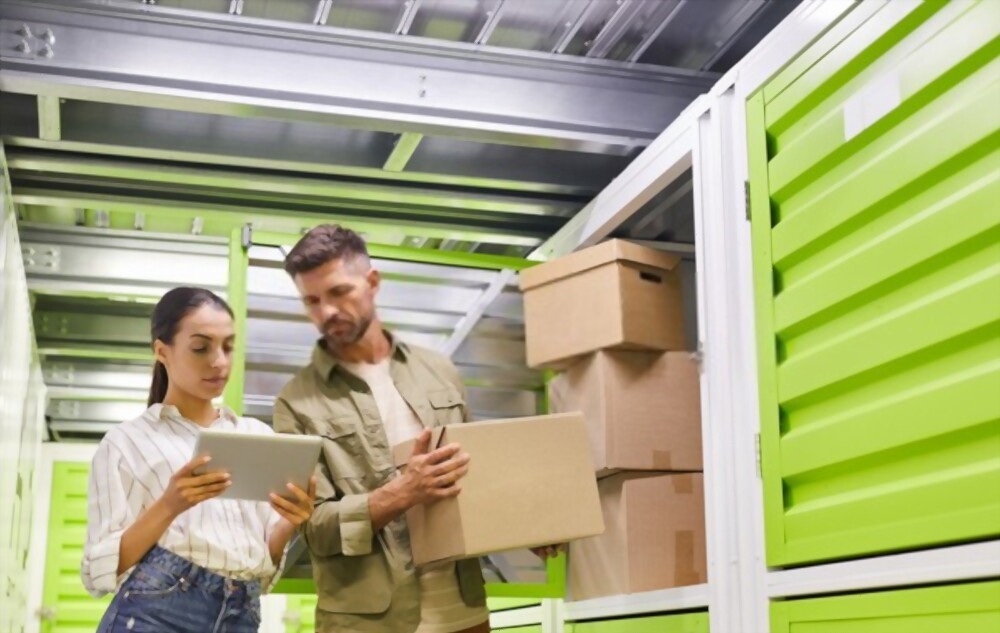 There will be around 1.6 billion square feet dedicated to self-storage units by the year 2022. A total of 256,000,000 square feet of storage space was added during the last five years.
Let's learn the step-by-step process of choosing the right size storage unit.
1. Sort Through Your Stuff And Make An Inventory
First, you'll want to take stock of your belongings to get a sense of how much space you'll require in a storage unit.
Tally up the packing containers and make a list of more oversized objects like sofas, end tables, and bookcases. Documenting everything now is essential so you can find it again afterward.
2. Calculate Your Space
There is no "correct" method for quantifying your possessions. Stacking all your belongings and taking their height to calculate how much space you need is one option.
You may also measure each object's length, breadth, and height separately.
Cubic feet (cu. ft.)
Add up your items' dimensions in length, width, and height. For example, for a pile of your bigger stuff measuring 5 x 5 x 5 feet, you'll need a storage space of at least 75 cubic feet.
Square feet (sq. ft.)
Increase the dimensions of your stuff by a factor of two or three. For example, the minimum size storage container required for a 5×5 foot pile is 25 square feet.
Choose A Medium Or Large Storage Unit Size
Next, decide if you require a small, medium, or big unit in Port St. Lucie based on your collected data.
Although there are hundreds of different storage unit sizes, they can all be subdivided into the three groups discussed previously.
Moreover, see the below table to have a rough idea.
| | |
| --- | --- |
| Idea Size | Number of Bedrooms |
| 5'x10′ or 10'x10′ | 1 Bedroom Flat/Apartment |
| 10'x10′ or 10'x15′ | 2 Bedroom House/Apartment |
| 10'x15′ or 10'x20′ | 3 Bedroom House/Apartment |
| 10'x20′ or 10'x30′ | 4 Bedroom House/Apartment |
Consider Family Storage Space for Perfect-Sized Storage Units in Port St. Lucie
If you have a hard time deciding on the best size and shape of self-storage units, consider Family Storage Space in Port St. Lucie.
Family Storage Space Port St. Lucie has a wide selection of storage unit sizes ranging from 5×5 to 10×30. In addition, they provide temperature-controlled units and outdoor parking for cars, boats, and RVs.
Moreover, they offer:
Rental Spaces With Direct Drive-Up Connection
Storage for Cars, Boats, and RVs
Continuous Video Recording
Invoice Payment & Bookings Online
Controlled-Access Gate
Neat, Well-Lit Space
Call them today at (772) 337-9199 to discuss your storage needs. With their 20 years of experience and expertise, they are sure to help you identify and provide the ideal size for your storage unit needs.