Have you ever needed to downsize and get rid of some items but didn't know where to start? Do you have a storage unit that's filled from top-to-bottom with things you no longer need or use?
Cleaning out your storage unit in Port St Lucie can be overwhelming, but it doesn't have to be! This ultimate guide on cleaning out your storage unit will provide helpful tips and tricks for getting rid of the clutter so that you can free up space in your busy life.
With simple steps like sorting through what stays and what goes, laying out plans for donating or selling items you don't need anymore, quickly decluttering boxes upon boxes worth of stuff, and even reusing old packing materials — we've got everything covered!
So grab yourself a cup of coffee (or tea!), and settle into a comfortable spot because, by the end of this post, your storage unit will look decluttered and streamlined in just one sitting.
Why Clean Out a Storage Unit?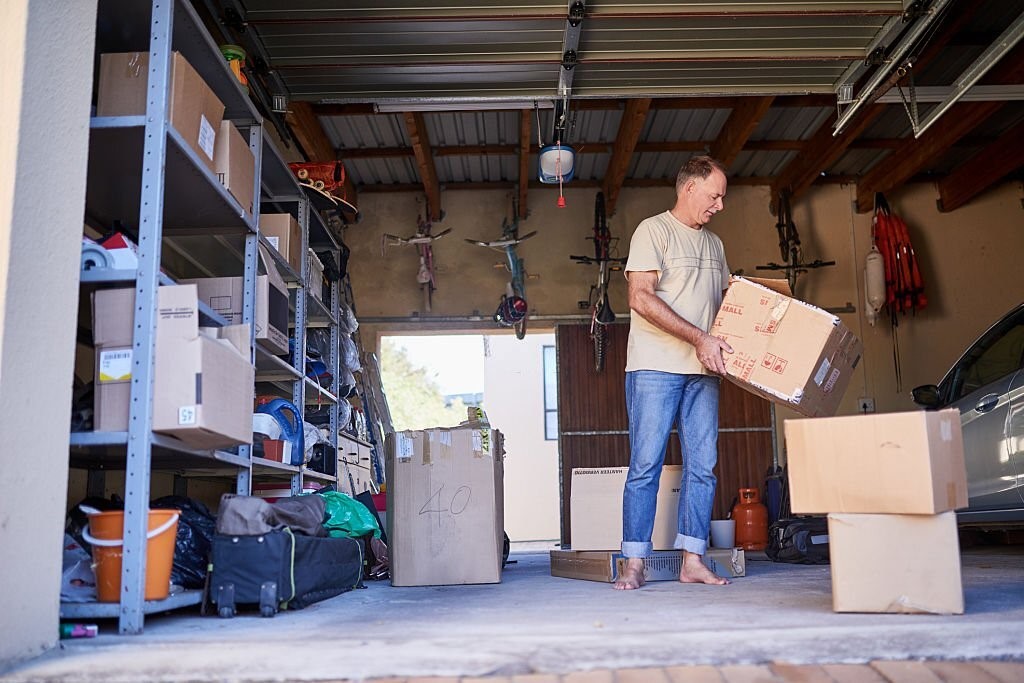 So why would you want to clean out your storage unit in the first place? This reason may seem obvious, but it can also be a great motivator to clear your stuff out finally.
You can usually get a decent deal on storage by taking advantage of the upfront fee that many facilities provide. However, monthly storage unit costs tend to rise.
An average 5'x5′ storage unit space in Port St Lucie will cost you around $50-$80 a month, so the less stuff you have in your space, the more money you'll save in the long run.
Plus, it would be easier to access items you actually need if they weren't buried under a pile of stuff.
Organizing and Performing the Cleaning Process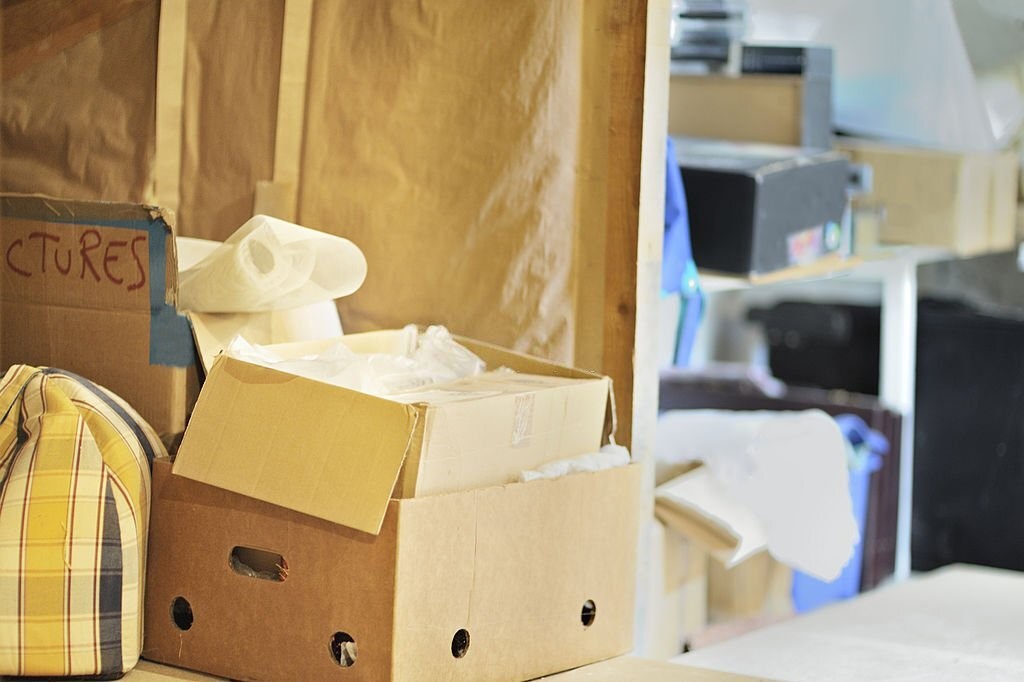 Cleaning a storage unit can be overwhelming, especially if you've been putting it off for a long time. That's why it's essential to break it down into smaller tasks so you can take them one at a time.
1. Take an Inventory
In order to determine what you have, you must first begin removing items from their packaging. Then, think about the task in a constructive light.
The only thing to do if the storage unit is crammed to the gills is to make the most use of your space. To avoid unforeseen events, keep in mind that sorting through an overloaded unit will require more time and effort.
When doing an inventory, you may come across the following items:
Furniture
Clothing
Electronics and appliances
Tools
Decorative items
2. Organize Your Stuff into Groups
When cleaning out a storage unit, it's helpful to assign particular goods to various boxes or regions, whether you're doing it alone or with a partner. The Four-Pile System is an effective method for achieving this:
Everything you plan to retain and take with you should go into the save pile.
Put in the donate pile everything of value that you have no plans to retain or utilize.
The things in the sell pile may be listed on websites like eBay, Facebook Marketplace, or
Everything that doesn't be donated or sold goes in the trash.
3. Stay Focused, And Complete The Work At Hand
The most common oversight while clearing out a storage unit is failing to finish in the allotted period.
It has been estimated that multitasking might result in a 40% decrease in efficiency.
Hiring an expert organizer may be your best bet if you've tried the abovementioned strategies and are still at a loss.
A professional cleaner in Port St Lucie will keep you focused and prevent you from wasting time. However, focused individuals are nonetheless susceptible to distractions.
Having a professional organizer's aid is invaluable while sorting through an estate.
Since they are emotionally unattached from your belongings, professional organizers can provide objective feedback on whether you should retain, dump, sell, or give certain things.
A few things to keep in mind when cleaning up your storage unit are as follows:
Do not attempt to tackle large areas haphazardly. Instead, sort out a manageable chunk of the mess before moving on to the next.
You should provide a place to put anything out of storage. When you finally empty your storage facility, you may want to move your items to a basement or the garage.
Put forth the effort to purge your home of unnecessary possessions. Don't try to bring back more than you can reasonably carry.
Don't add clutter by storing unwanted items; instead, give some thought to how you might get rid of them.
4. Clean Out The Storage Unit
When you are through using a self-storage unit and have removed all of your belongings, please leave it in good condition.
The self-storage facility will clean up after you, but you still have a responsibility to return the space to the condition in which you found it. This includes removing everything from the device and giving it a thorough cleaning.
When To Let Go Of Sentimental Items?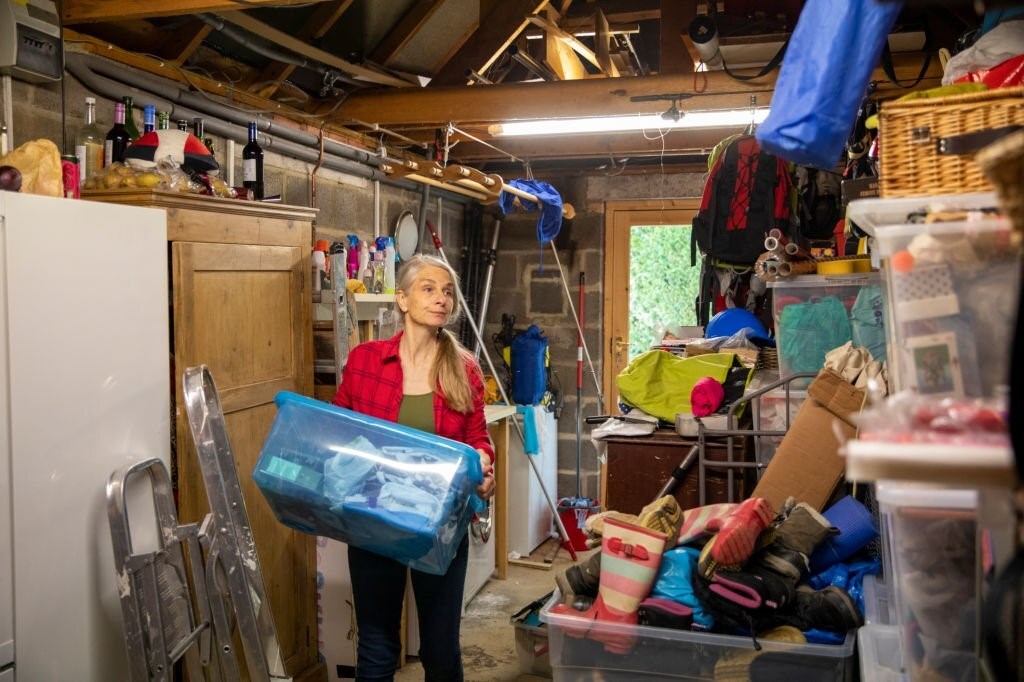 If you're having a hard time letting go of emotional objects (object attachment), try refocusing your attention on the things you value most instead of the ones you wish to discard.
For some who have trouble letting go of precious belongings, taking photographs of them may be a comforting way to remember them. It's neither right nor wrong to do it. Follow your own best advice.
Declutter Your Storage Unit with Family Storage Space
Although DIY methods for cleaning a storage unit have their place, it's often best to turn over the job of decluttering your storage unit to a professional. At Family Storage Space in Port St Lucie, they offer not only a variety of storage units but also several related services to make the job easier, including:
Sorting and organizing your belongings
Providing packing materials for unneeded items
Even hauling off any items you no longer need
With more than 20 years in the market, Family Storage Space Port St Lucie is a leader in the storage industry. Contact them today at (772) 337-9199 to help you declutter, organize, and clean your storage unit and simplify your life.