If you're in the process of moving and are looking to store items, your mattress may be at the top of your list. A mattress is a large item, meaning it takes up prime space in any home or even a storage unit.
But if you don't have plenty of room but need somewhere secure to keep it while other arrangements are being made – such as when moving homes or renovating – then a storage unit might be the most practical option for its long-term safety and preservation.
Securing this valuable personal property will involve more than just packing it away properly; how to store a mattress in storage units must also take into consideration damaging elements like mildew, pests, dust buildup, and dirt infiltration that can all lead toward an unhealthy sleeping surface down the road.
Read on for our ultimate guide on how to safely store your mattress during its stay inside a self-storage unit in Port St Lucie!
Steps to Store Mattress in Storage Unit
Investing in a quality mattress will pay you in the long run. Hence, while storing mattresses, you must take the appropriate measures to ensure the longevity of your investment.
The steps for storing a mattress are detailed below.
1. Clean Your Mattress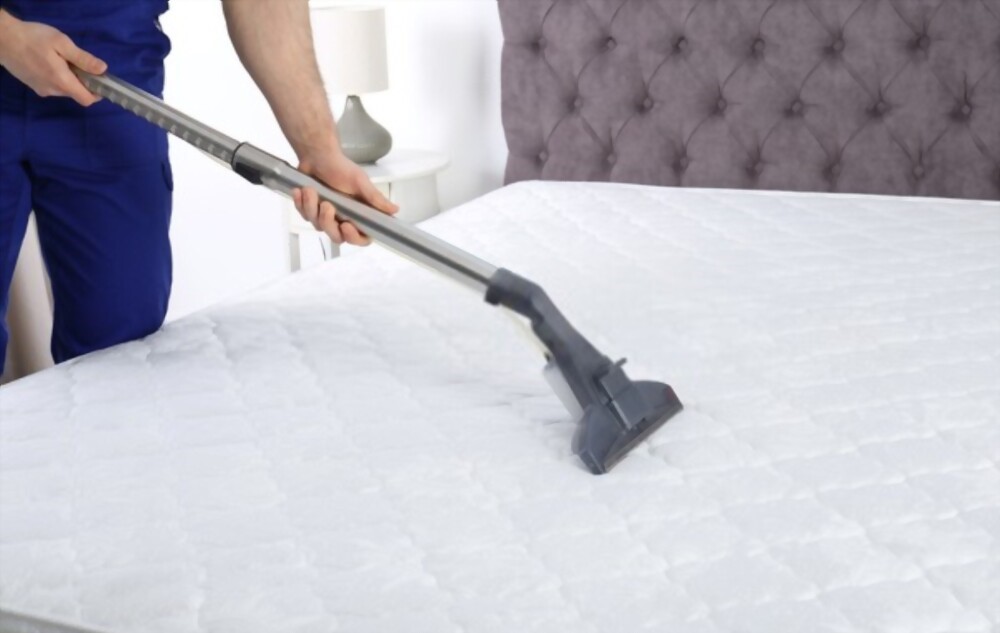 A good mattress may last between 10 and 15 years, depending on how you treat it.
There are several approaches to cleaning a mattress, but the two most common include vacuuming all sides and spraying the mattress with upholstery cleaner. In order to make a mattress suitable for storage, you should:
Remove the mattress and box springs from the bed and detach them from the frame.
You may eliminate any leftover smells by sprinkling baking soda on the outside and letting it rest for a while.
Get rid of the baking soda by vacuuming
Before moving on to the next process, you should allow the mattress a few hours to dry before continuing.
2. Wrap the Mattress Correctly
Once it's ready for storage, pick out a mattress cover. Don't put anything too thick or heavy on top of it, as this might cause condensation and mold growth that would be difficult to remove.
If you must use plastic, go with very lightweight polyethylene material.
Mattress bags and other forms of loose wrapping are acceptable alternatives. If you decide to use plastic wrap, be sure to seal the edges using sellotape.
You can buy mattress covering bags everywhere, from the internet to a nearby retail shop to the center of a storage facility. They come in every size, from single to Californian king.
A convenient built-in handle is included in many designs. Be sure that whatever you choose has enough sealing to prevent dust and grime from getting inside.
Once every few months (4-6), you must also dry out the mattress in the air. Set a timer for how long you think you'll need to keep it in storage, and properly close the covering afterward.
3. Transport
Putting your mattress on the roof of your vehicle may seem like a good idea at the moment. However, it's not as safe as you might believe. It wouldn't be ideal if your mattress was lost in transit, damaged over and above repair, or ruined by the elements before you ever got it into storage.
Instead, you could use a moving vehicle with a canopy. Mattresses can be stored flat or on their sides in the truck, and a protective covering of cloth or sheets placed on the floor is recommended.
4. Store the Mattress in the Storage Unit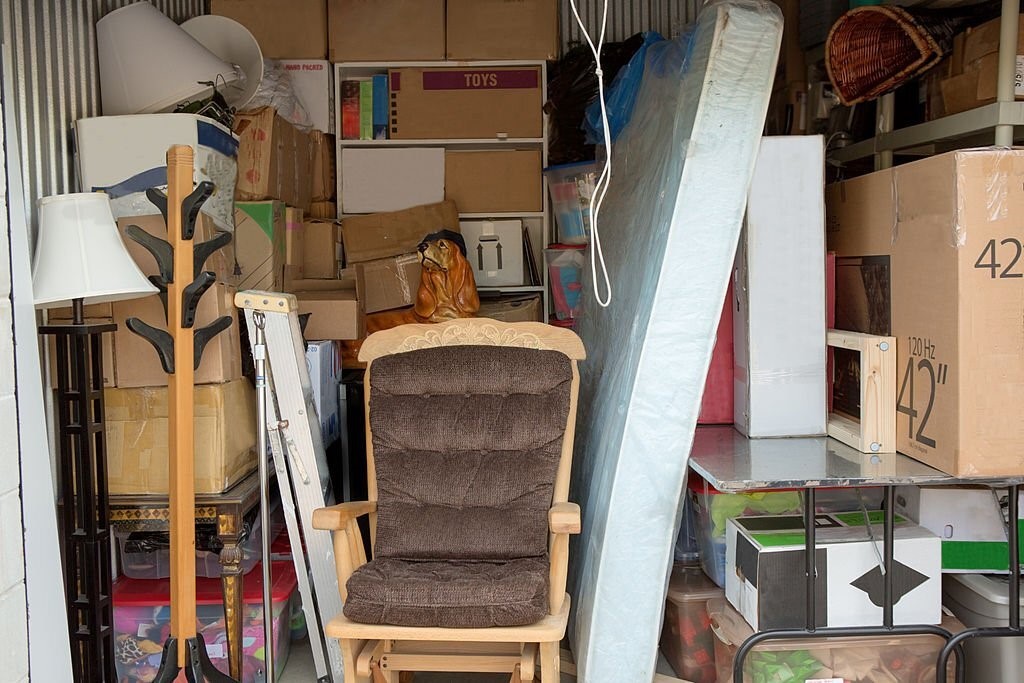 There are several points to consider when you simply put your mattress wherever there's room in your storage container.
It's imperative that you first lay your mattress flat while putting it away.
Storing your mattress on its side might help you save room, but it can harm its springs and supports. This works for the time being; however, if the mattress is left on its side for an extended period, it will become saggy and uneven.
Keep in mind that you shouldn't put anything on top of your mattress, either. The inner components of your mattress are vulnerable to harm from weight, so be careful not to put anything heavy on it.
Be cautious about covering the base of your mattress with sheets or a covering if you must place it on its edges.
Nevertheless, if you really can't find somewhere else to put it, lay your mattress straight on top of some boxes or other pieces of furniture. Be sure to keep it as level as you can. However, otherwise, it could topple down!
Before deciding how to store your mattress in a storage unit, do some research on the many options available.
For instance, mattresses made of foam padding or polyurethane should not be kept on for an extended period of time on their sides. Due to this, the fabric may permanently crease or even rip.
Unlike conventional mattresses, mattress toppers should be folded up and stored vertically.
Is It Important to Store Mattresses in Climate Controlled Storage Units?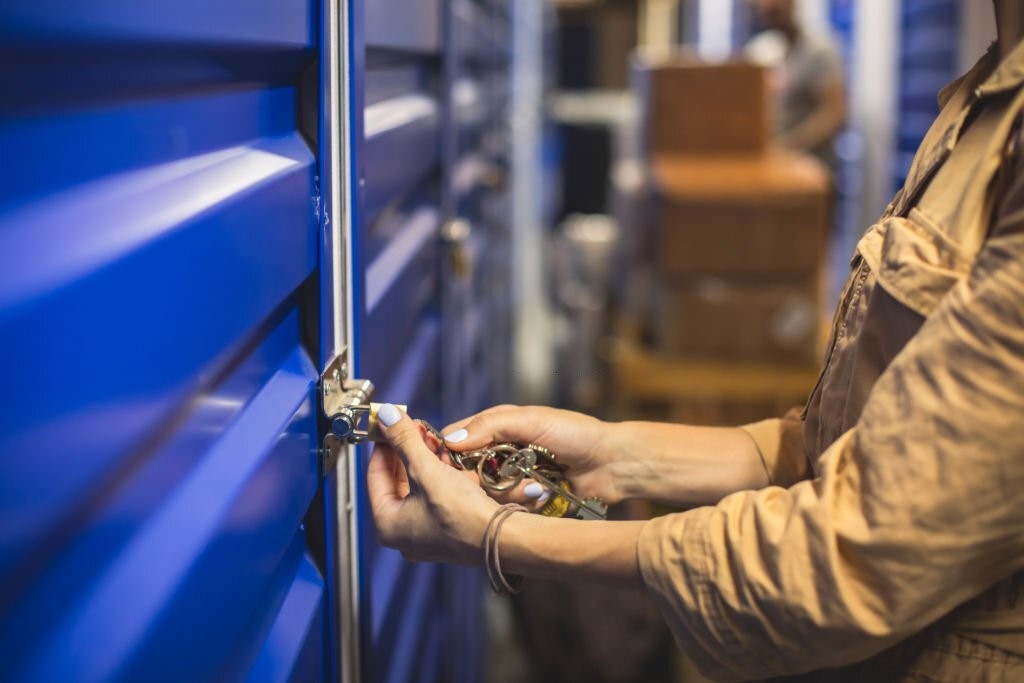 Storage units with temperature control are ideal for protecting mattresses from the elements. Clean and wrapped in plastic, your mattress is nevertheless vulnerable to the damaging effects of dampness and temperature extremes.
You may keep your mattress free from the damaging effects of humidity and high temperatures by storing it in a climate-controlled facility.
Protect Your Investment with Climate-Controlled Storage Units From Family Storage Space!
Family Storage Space in Port St Lucie offers the perfect solution for storing oversized mattresses that cannot fit in the home. Their climate-controlled storage units keep your mattress safe from extreme temperatures, providing a safe and comfortable environment for storing it.
Not only are their storage units spacious, but they are also designed with protection from dust, moisture, pests, and mildew.
In addition, you'll have peace of mind knowing that your mattress is kept dry and clean in their storage units.
In addition, they provide 24-hour access to the storage units so you can retrieve your mattress anytime without worrying about being unable to access it during certain hours.
With their low rates and convenient location, you can't go wrong with choosing Family Storage Space (772) 337-9199 for all your mattress storage needs!